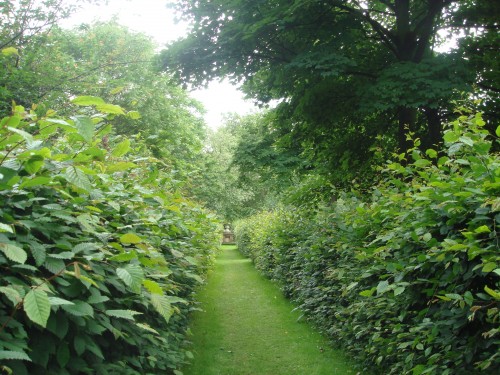 We have been busy this weekend making way for the 40m hornbeam hedge we plan to plant along the orchard boundary with Dunsden Green, thanks to a grant from the Chilterns Conservation Board.
Brambles have been cut back all along the boundary, but will need spraying to really get rid of them. We have dug a holding trench ready to receive the bare root plants which will be collected from the Bristol area next Saturday. We are hoping for a few volunteers to heel in the plants from lunchtime on Saturady Febraury 21. There may also be a chance to cut back some of the ivy on the larger trees on the orchard boundary.
Places are still available on the pruning course run by Cross Lanes Orchard. If you are a paid-up member of the orchard we may be able to help with your course fee. The next course is Saturday morning, 21 February.
Please contact David Woodward if you intend to take part in either the working party or the pruning course.