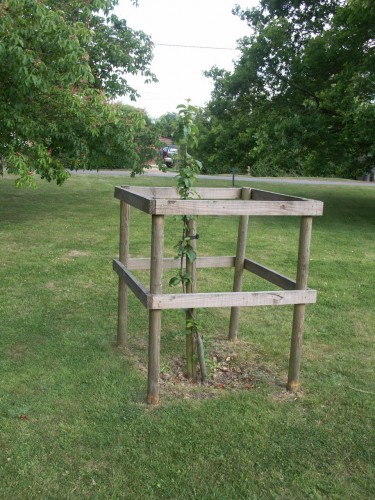 We had a very successful day in the orchard last weekend. Over a dozen (including small ones) turned out, and the grass is now cut, all posts and fences properly fixed and several trees tidied and composted. There's more to do, so we hope to hold another in about three weeks. We also enjoyed a picnic.
If you have sponsored a tree and haven't visited it lately, now is a good time. Many apples have set, altho the birds seem to have helped themselves to most of the cherries. You might like to take a fork in case any weeding around your tree needs doing!
Also planned is an apple day in the orchard on around the 25 September. We hope to invite all tree sponsors and volunteers as well as other local people, and may include a barbeque and fête type stalls. Please 'save the date' for later news. Morris Men and other diversions have all been mentioned, so watch this space!