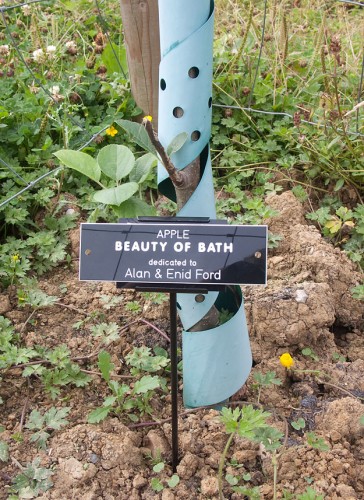 We are looking forward to tidying up the orchard from 2pm this Sunday. We have some new label-holders to prepare and fix, and depending on who can attend, we may also install a bench at the top of the orchard.
Welcome to our new supporters! A number of people have recently joined the orchard or sponsored trees, following a recent leaflet distribution to Eye & Dunsden and Binfield Heath. We hope to gain further supporters from trips to the Henley and Binfield Heath Shows this year, perhaps even with a few of our own apples.
Thanks to a much-appreciated loan from Phillimore Farms, a bowser should be in position which we can use to water the trees. Even after the recent rain parts of the orchard are still parched and August is expected to be dry.
If you haven't been to a working party before, do think of joining us on Sunday. We are a friendly bunch!