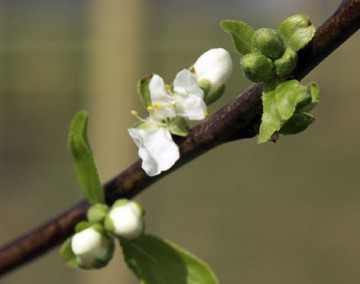 After several working parties in chilly conditions it is very encouraging to be able to report that almost every tree has survived and is now in leaf - and some have even been flowering. The grass has also been growing rapidly in the recent warm weather. At last night's planning group (minutes) further work was scheduled including drainage in Tagg Lane. Full details from working party co-ordinator timcoul[at]live.co.uk who will be happy to hear from potential volunteers.
We will also shortly be launching our membership scheme and a chance to adopt-a-tree - a great way for you and your family to learn about a traditional local fruit tree variety for a very modest donation.
We are also seeking grants to fund further tree planting, hedging and the creation of a living willow arch.
The community orchard hopes to be at the Binfield Heath Flower Show on Saturday 23 August and at the Henley Show Ploughing Match in Dunsden on 5 October so we look forward to seeing you then.
What do you think? We welcome your comments on our orchard project.