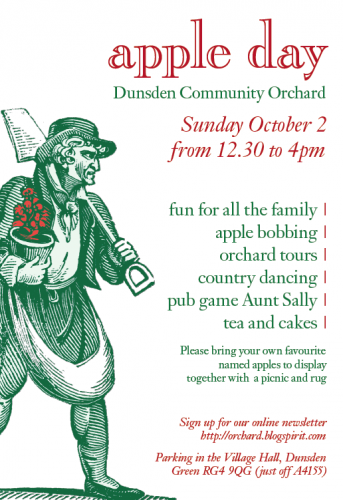 Everyone, and especially tree sponsors, is invited to this event. There will be cakes and home made preserves on sale (please bring your own to share) and tea will be served. Entry is free, although we will be inviting new members to sign up for the orchard. 'If wet in village hall'.
WAT Dance will be performing a display of country dancing on the Village Green and will be inviting participants. Also don't miss the chance to have a go at the tradional pub game 'Aunt Sally'. Prizes will be offered for the best child apple bobber and you are invited to bring your own favourite (named) apples to display, so that we can all learn about the rich variety of traditional English apple growing.
It should be a lot of fun.
Please click here to download a PDF file which you can use to print off and display a copy of this poster.